Of course not, but a favourite, reupholstered chair can bring some happiness to its owner. Happy looking chairs exist.
Extend the life of your furniture by updating it with new fabric. When you think about the cost of reupholstering a chair versus buying a new one, you may be further ahead to change it up. If you have a piece of furniture you can't part with, the obvious solution may be to update the fabric.
This is a sad looking little slipper chair. No nice fabric, no piping.....the only thing it had going was that it was comfy. Sometimes that's enough, but Faye was hoping to enjoy looking at it also.
Sad but comfy!
This is a fabric from
Clarence House
that's available through
Lee Jofa's
Chicago showroom.
It's not a new fabric, but it is timeless. It came from a friend that loves fabrics and we loved it too.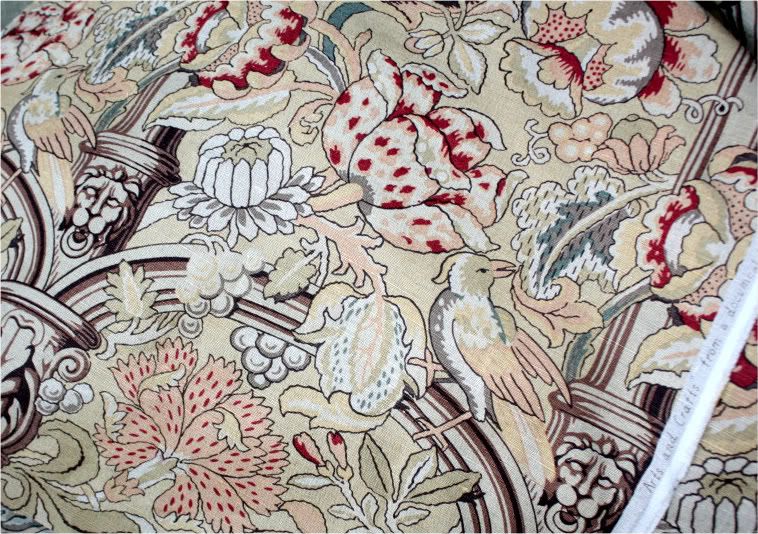 Clarence House Arts and Crafts
Happy and comfy chair with self-piping.
This is a happy looking chair!
How do I know? Faye is smiling and Roy (Faye's hubby) even likes it too. Now that's something!